NeurIPS @ Montréal ·The Thirty-second Annual Conference on Neural Information Processing Systems (NIPS)
Sun Dec 2nd through Sat the 8th, 2018
(Sunday is a full day industry expo)
NIPS 2018 Poster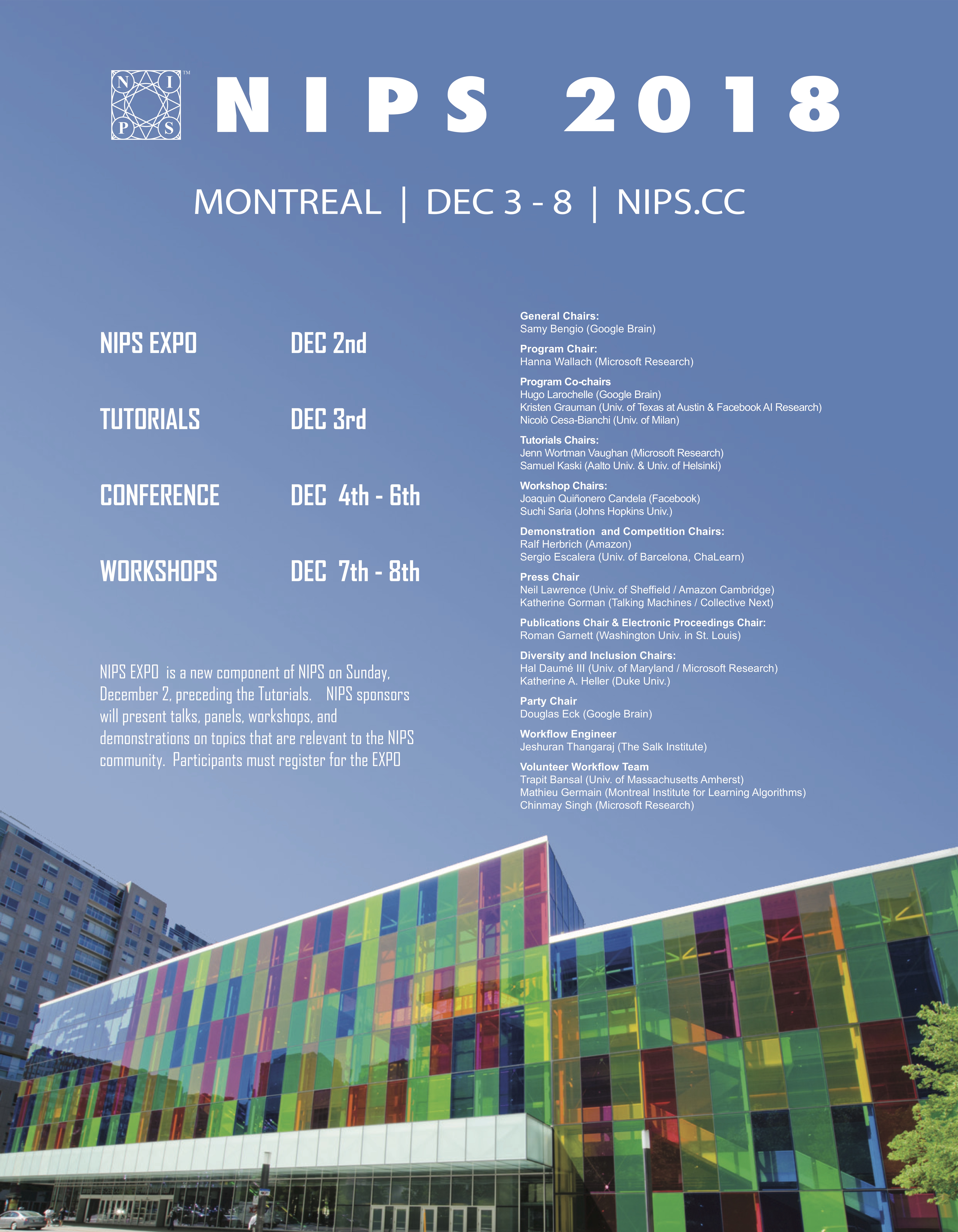 Best Paper
NeurIPS Expo
Diversity and Inclusion Town Hall
The video of our 2018 Diversity and Inclusion Town Hall which took place in Montréal on Dec 4th is available for viewing here.
Area Chairs and Reviewers
The Thirty-second Annual Conference on Neural Information Processing Systems (NeurIPS) is a multi-track machine learning and computational neuroscience conference that includes invited talks, demonstrations, symposia and oral and poster presentations of refereed papers. Following the conference, there are workshops which provide a less formal setting.