Accepted Papers »
View 2017 Sponsors »
Become a Sponsor »
Announcements
The ENTIRE conference has sold out.

 Tutorials, Conference and Workshops are sold out. 

If you are a

presenter

 on a

tutorial

,

talk

, or 

poster

  you may still register. NIPS has held a number of tickets in reserve. Your presentation must be visible in your 

profile

 in order to access the reserved pool of tickets. If you don't see your presentation, verify that you used the same email address at NIPS.cc and CMT. See

merge accounts

, if you need to merge a NIPS profile created by CMT into your main NIPS profile. Other help is available under the Help menu.

If you are a presenter in a demo, symposium, or workshop, check your profile to see if your presentation is listed; contact your organizer if your presentation is missing. Once your presentation as been added by your organizer, you should be able to access the reserved pool of tickets. 

If you are 

not

 a

presenter

, you may add yourself to our

Wait List »  Please do not call or email asking for a ticket

. We cannot accommodate your request. We have only a small number of tickets in reserve and we will not be able to release them until November, if at all. 

Do not travel to the meeting without a paid registration.
If you need a visa, apply immediately! See Reg cancellation policy below
If you want a printed conference book or coffee mug, order them as you register
Your registration includes the banquets on Monday and Saturday evening. You may order additional guest tickets as you register. There will be a dance party at the Saturday reception featuring The Imposteriors 

Registrations are not transferrable. 

Registration cancellation policy. Registration refund available until mid Nov. Dates page has deadline
Student Volunteer and Student Travel applications are now closed. Deadlines are Oct 3 for Vol and Sept 28 for Travel.
DeepArt Poster Contest at NIPS 2017 https://deepart.io/nips/ 
Parking is $15/day
Schedule Overview (schedule is incomplete)
Tutorials Main Confernce
Symposia
* Symposia included with Conference or Workshops ticket
Workshops
NIPS 2017 Reviewers
NIPS is proud to announce the full list of 2017 reviewers. 
View Reviewers »
Travel Ban
The NIPS Foundation is committed to an open international exchange of information, which may not be possible if there is a US travel ban.
The 2017 NIPS Conference is scheduled to take place in Long Beach on December 4-9.  In the event that it is not possible for all authors whose paper is accepted at NIPS to attend due to a denied VISA, we are exploring ways for authors to present their results through the internet. The 2018 NIPS Conference will return to Montréal.
Our goal is to open NIPS Conferences and Workshops to researchers from all parts of the world and we regret that US government restrictions may make it difficult or impossible for some to participate this year.
Remote presentations will only be an option if all authors of the paper are denied a VISA.
The Thirty-first Annual Conference on Neural Information Processing Systems (NIPS) is a multi-track machine learning and computational neuroscience conference that includes invited talks, demonstrations, symposia and oral and poster presentations of refereed papers. Following the conference, there are workshops which provide a less formal setting.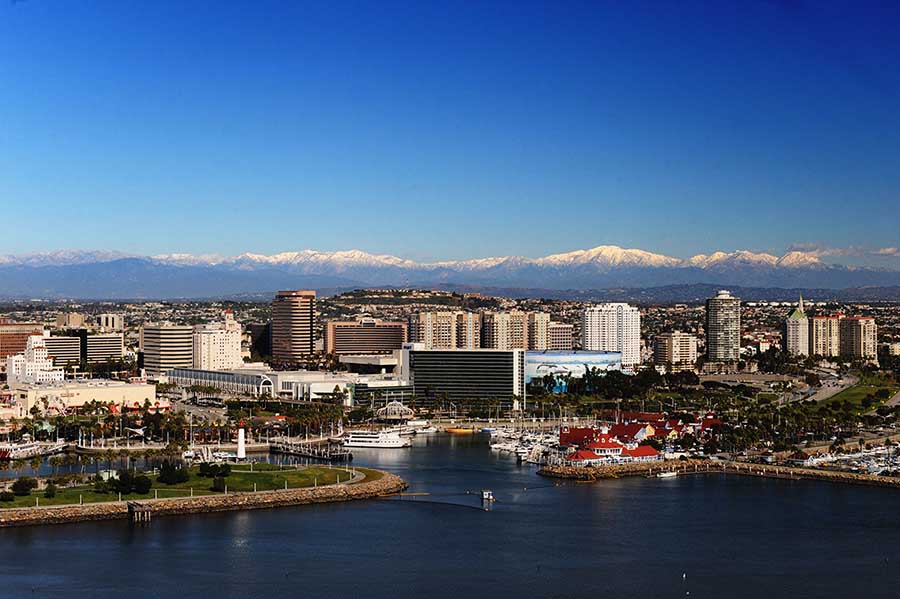 NIPS 2017 Poster