View our Sponsors »
2016 Accepted Papers »
2016 Pre-proceedings »
Friday Schedule »
Saturday Schedule »
Registration is Closed
There will be no on-site registration.
Download the Mobile App
Down the mobile application "Whova" from your app store and connect to the NIPS meeting with the confirmation code "nips".
Tutorials Mon Dec 5th
The tutorial times and rooms have not been set yet. View the list of tutorials using the button below.
View Tutorials »
Symposia Thu Dec 8th
Deep Learning Symposium
Machine Learning and the Law
Program Learning with Recurrent Neural Nets
(included with "Conference Sessions" and/or "Workshops")
View Symposia »
Workshops Dec 9-10
Fifty workshops will take place over Friday and Saturday December 9th and 10th.
View Workshops »
Demonstrations Dec 6 - 7
Tue and Wed evening each have 10 demos showcasing novel technology in the following areas: interactive models, learning from demonstration, realtime visualization of learning models, hardware technology, biologically-inspired learning models, and robotics.  View Demos »
NIPS 2016 Poster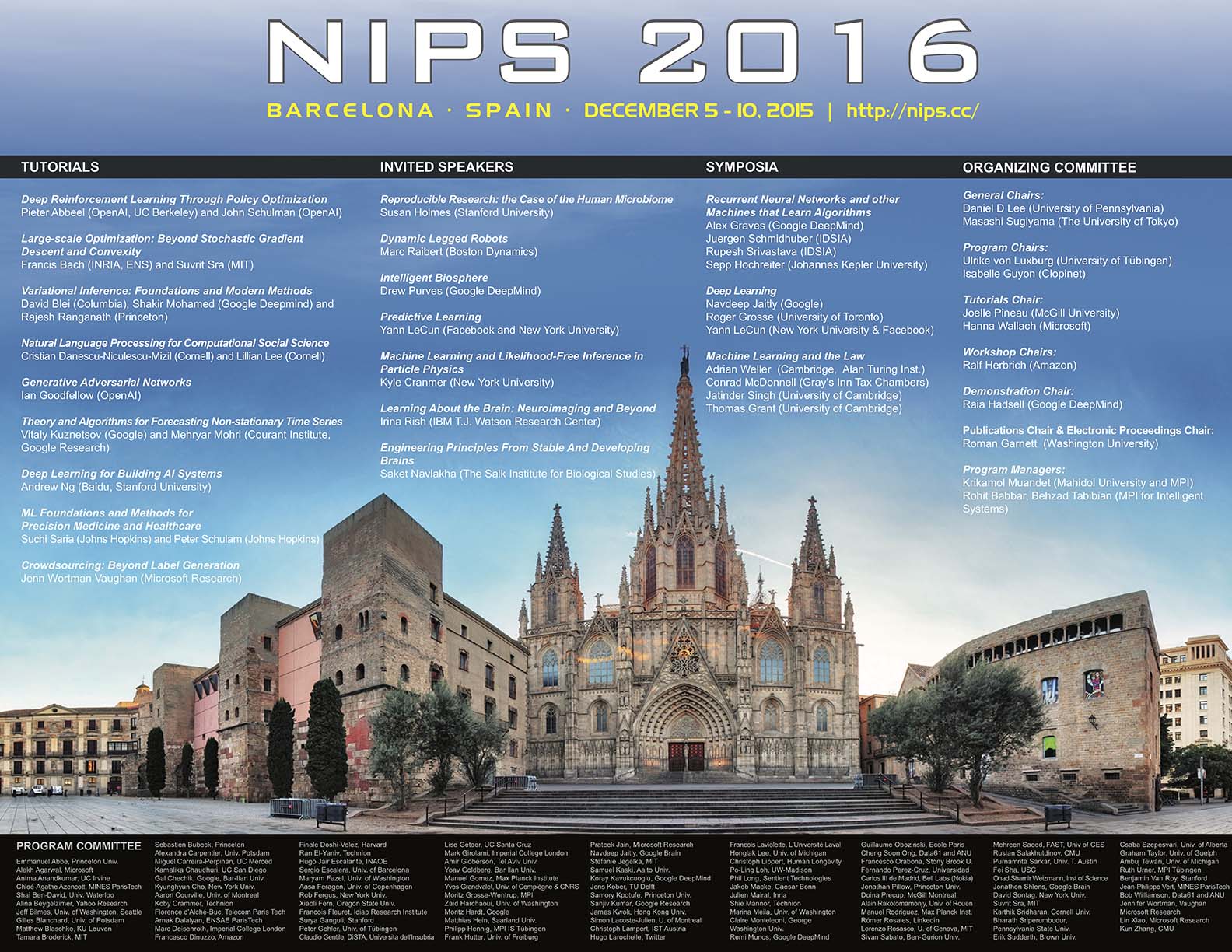 The Thirtieth Annual Conference on Neural Information Processing Systems (NIPS) is a multi-track machine learning and computational neuroscience conference that includes invited talks, demonstrations, symposia and oral and poster presentations of refereed papers. Following the conference, there are workshops which provide a less formal setting.