Panel Discussion 1
Luba Elliott · Janelle Shane · Sofia Crespo · Scott Eaton · Adam Roberts · Angela Fan
Sat Dec 12 08:00 AM -- 08:30 AM (PST) @
Author Information
Luba Elliott (elluba.com)
Luba Elliott is a curator, artist and researcher specialising in artificial intelligence in the creative industries. She is currently working to educate and engage the broader public about the latest developments in creative AI through monthly meetups, talks and tech demonstrations. As curator, she organised workshops and exhibitions on art and AI for The Photographers' Gallery, the Leverhulme Centre for the Future of Intelligence and Google. Prior to that, she worked in start-ups, including the art collector database Larry's List. She obtained her undergraduate degree in Modern Languages at the University of Cambridge and has a certificate in Design Thinking from the Hasso-Plattner-Institute D-school in Potsdam.
Janelle Shane (AI Weirdness)
Janelle Shane's AI humor blog, AIweirdness.com, and her book, "You Look Like a Thing and I Love You: How AI Works, Thinks, and Why It's Making the World a Weirder Place" use cartoons and humorous pop-culture experiments to look inside the machine learning algorithms that run our world.
Sofia Crespo (~)
Scott Eaton (Artist)
Adam Roberts (Google Brain)
Angela Fan (Facebook)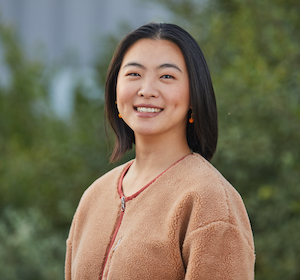 Angela Fan is currently a research scientist at Meta AI focusing on large language models. Previously, Angela worked on machine translation for text and speech, including projects such as No Language Left Behind and Beyond English-Centric Multilingual Translation. Before that, Angela was a research engineer and did her PhD at INRIA Nancy, where she focused on text generation.
More from the Same Authors