Panel: Explainability, Fairness and Human Aspects in Financial Services
Madeleine Udell · Jiahao Chen · Nitzan Mekel-Bobrov · Manuela Veloso · Jon Kleinberg · Andrea Freeman · Samik Chandarana · Jacob Sisk · Michael McBurnett
Fri Dec 07 06:30 AM -- 07:30 AM (PST) @
Author Information
Madeleine Udell (Cornell University)
Jiahao Chen (Capital One)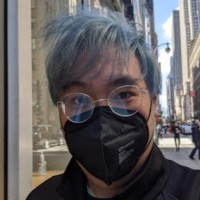 Jiahao Chen is a Vice President and Research Lead at JPMorgan AI Research in New York, with research focusing on explainability and fairness in machine learning, as well as semantic knowledge management. He was previously a Senior Manager of Data Science at Capital One focusing on machine learning research for credit analytics and retail operations. When still in academia, Jiahao was a Research Scientist at MIT CSAIL where he co-founded and led the Julia Lab, focusing on applications of the Julia programming language to data science, scientific computing, and machine learning. Jiahao has organized JuliaCon, the Julia conference, for the years 2014-2016, as well as organized workshops at NeurIPS, SIAM CSE, and the American Chemical Society National Meetings. Jiahao has authored over 120 packages for numerical computation, data science and machine learning for the Julia programming language, in addition to numerous contributions to the base language itself.
Nitzan Mekel-Bobrov (Capital One)
Manuela Veloso (JPMorgan and Carnegie Mellon University)
Jon Kleinberg (Cornell University)
Andrea Freeman (University of Hawaii William S. Richardson School of Law)
Professor Freeman teaches Constitutional Law, Federal Courts, Race and Law, and Comparative Social Justice and Constitutional Law. In Spring 2017, she visited at UC Berkeley School of Law, where she taught Federal Courts. In Summer 2018, she was the Distinguished Scholar of Sustainable Agriculture and Food Systems at Vermont Law School. In 2018-19, she is visiting at the University of Denver Sturm College of Law, where she is teaching Constitutional Law I and II and Food Law and Policy. Before joining the faculty at Richardson in Fall 2013, she taught at Santa Clara University School of Law, University of San Francisco School of Law, and California Western School of Law. She serves as a member of the Litigation Committee of the Hawai'i chapter of the ACLU. In 2015, she received the Community Faculty of the Year award from Richardson's Advocates for Public Interest Law. Professor Freeman is the Chair-Elect of the AALS Section on Agriculture and Food Law and an Executive Committee member of the AALS Section on Constitutional Law. She is a Founding Member of the Academy of Food Law and Policy. Professor Freeman writes and researches at the intersection of critical race theory and issues of food policy, health, and consumer credit. Many of her articles explore her pioneering theory of food oppression, which examines how facially neutral food-related law, policy, and government action disproportionately harm marginalized communities. She also studies the effects of racism by credit card companies against consumers. She has presented her work at Yale Law School, Stanford Law School, Harvard Law School, Columbia Law School, New York University, University of Michigan Law School, UC Berkeley School of Law, Duke University School of Law, UCLA School of Law, and others. She has a forthcoming book on racial disparities in breastfeeding from Stanford University Press. After graduating from U.C. Berkeley School of Law, she clerked for Judge Jon O. Newman of the U.S. Court of Appeals for the Second Circuit and former chief Judge José A. Fusté of the U.S. District Court for the District of Puerto Rico. Before law school, she worked in Toronto as a counselor for women and children who experienced domestic violence and in New York as a production manager in the independent film industry.
Samik Chandarana (JP Morgan)
Samik Chandarana is a Managing Director and Head of Analytics and Data Science for J.P. Morgan's Corporate & Investment Bank. In this role, he leads the CIB's Data Science team and is responsible for a cohesive data science strategy, coordinating and prioritizing the portfolio of projects, as well as developing a framework for the appropriate sourcing and usage of data across businesses. He also works closely with the firm's technology teams and the Chief Data Office to identify and build specialized capabilities that require long-term investments, build and maintain appropriate data and research platforms, develop and grow suitable external partnerships, and ensure a resilient, well-controlled and scalable analytics and data science infrastructure.
Jacob Sisk (Credit Suisse Labs)
Jacob Sisk is the CEO of Credit Suisse Labs, a division of Credit Suisse formed in early 2017 to identify and execute transformational change within the bank. Prior to that Jacob was an executive at Capital One focusing on applying machine learning and data science to the challenges there. Jacob has spent two decades in the intersection of finance and data science. He can generally be found in the Bay Area.
Michael McBurnett (Equifax)
Michael McBurnett has 30 years of experience building, deploying, or monetizing mathematical models of human behavior in the credit risk, counterinsurgency warfare, intelligence, banking, direct marketing, political, and academic arenas. He attended Washington University in St. Louis where he earned his M.A., and Ph.D. degrees in Political Science. His major areas were mathematical and statistical modeling, data collection, and analysis. His focus in business has remained in these three areas his entire career. At Equifax he is working in the Global Analytics and Innovation group and leads the Next Generation Risk Decision team within it. He is a co-inventor of NeuroDecision®, which is the first regulatory compliant method of producing actionable risk scores and adverse action codes using completely transparent neural networks.
More from the Same Authors