Poster
Learning with Relaxed Supervision
Jacob Steinhardt · Percy Liang
Mon Dec 07 04:00 PM -- 08:59 PM (PST) @ 210 C #51
For weakly-supervised problems with deterministic constraints between the latent variables and observed output, learning necessitates performing inference over latent variables conditioned on the output, which can be intractable no matter how simple the model family is. Even finding a single latent variable setting that satisfies the constraints could be difficult; for instance, the observed output may be the result of a latent database query or graphics program which must be inferred. Here, the difficulty lies in not the model but the supervision, and poor approximations at this stage could lead to following the wrong learning signal entirely. In this paper, we develop a rigorous approach to relaxing the supervision, which yields asymptotically consistent parameter estimates despite altering the supervision. Our approach parameterizes a family of increasingly accurate relaxations, and jointly optimizes both the model and relaxation parameters, while formulating constraints between these parameters to ensure efficient inference. These efficiency constraints allow us to learn in otherwise intractable settings, while asymptotic consistency ensures that we always follow a valid learning signal.
Author Information
Jacob Steinhardt (Stanford University)
Percy Liang (Stanford University)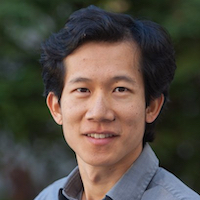 Percy Liang is an Assistant Professor of Computer Science at Stanford University (B.S. from MIT, 2004; Ph.D. from UC Berkeley, 2011). His research spans machine learning and natural language processing, with the goal of developing trustworthy agents that can communicate effectively with people and improve over time through interaction. Specific topics include question answering, dialogue, program induction, interactive learning, and reliable machine learning. His awards include the IJCAI Computers and Thought Award (2016), an NSF CAREER Award (2016), a Sloan Research Fellowship (2015), and a Microsoft Research Faculty Fellowship (2014).
More from the Same Authors