Spotlight
Privacy-Preserving Belief Propagation and Sampling
Michael Kearns · Jinsong Tan · Jennifer Wortman Vaughan
Tue Dec 04 11:50 AM -- 12:00 PM (PST) @
We provide provably privacy-preserving versions of belief propagation, Gibbs sampling, and other local algorithms --- distributed multiparty protocols in which each party or vertex learns only its final local value, and absolutely nothing else.
Author Information
Michael Kearns (University of Pennsylvania)
Michael Kearns is Professor and National Center Chair in the Computer and Information Science department at the University of Pennsylvania. His research interests include topics in machine learning, algorithmic game theory, social networks, and computational finance. Prior to joining the Penn faculty, he spent a decade at AT&T/Bell Labs, where he was head of AI Research. He is co-director of Penn's Warren Center for Network and Data Sciences (warrencenter.upenn.edu), and founder of Penn's Networked and Social Systems Engineering (NETS) undergraduate program (www.nets.upenn.edu). Kearns consults extensively in technology and finance, and is a Fellow of the Association for the Advancement of Artificial Intelligence and the American Academy of Arts and Sciences.
Jinsong Tan (University of Pennsylvania)
Jennifer Wortman Vaughan (Microsoft Research)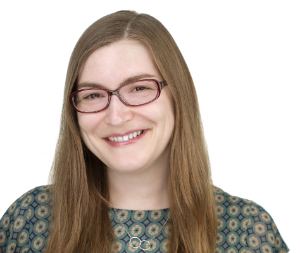 Jenn Wortman Vaughan is a Senior Principal Researcher at Microsoft Research, New York City. Her research background is in machine learning and algorithmic economics. She is especially interested in the interaction between people and AI, and has often studied this interaction in the context of prediction markets and other crowdsourcing systems. In recent years, she has turned her attention to human-centered approaches to transparency, interpretability, and fairness in machine learning as part of MSR's FATE group and co-chair of Microsoft's Aether Working Group on Transparency. Jenn came to MSR in 2012 from UCLA, where she was an assistant professor in the computer science department. She completed her Ph.D. at the University of Pennsylvania in 2009, and subsequently spent a year as a Computing Innovation Fellow at Harvard. She is the recipient of Penn's 2009 Rubinoff dissertation award for innovative applications of computer technology, a National Science Foundation CAREER award, a Presidential Early Career Award for Scientists and Engineers (PECASE), and a handful of best paper awards. In her "spare" time, Jenn is involved in a variety of efforts to provide support for women in computer science; most notably, she co-founded the Annual Workshop for Women in Machine Learning, which has been held each year since 2006.
Related Events
(a corresponding poster, oral, or spotlight)
More from the Same Authors